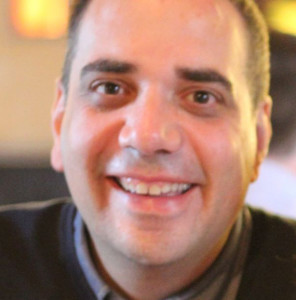 Born and raised in Brooklyn, NY, I was fortunate to be one of the first kids on the block to get a home computer. This was a rare thing as most 12-year olds were playing stickball while dodging moving cars.
It was a TRS-80 and was fully loaded for the day: 16K of memory, a data tape recorder, keyboard, a killer monochrome monitor and ROM BASIC OS. This was my introduction to technology and I spent endless hours programming lines of code so that it could loop a silly message in the end. I truly believed I reached the pinnacle of geekdom.
Fast forward to today, I still have that same passion for technology and have been fortunate to work in network administration, marketing as well as all facets of Web design and development.
So if you are looking to build a Website or can't figure out why that unplugged VCR in your closet is still blinking 12:00, contact me as I would love to work with you.
My scope of services includes:
Website design and development
System Configuration / Hardware and Software Support (Mac/PC)
Social Media: development, strategy, marketing and site integration
Site analysis and optimization
Search Engine Optimization (SEO)
Blog development and strategy
Technical Support: Hardware support, custom system builds, software troubleshooting and configuration
UX Testing: UX tester for several leading usability platforms, including UserTesting and Validately
WordPress development and strategy